Lack Of CBD Safety Data Threatens Future Of Whole UK Industry
Apr 08th, 2020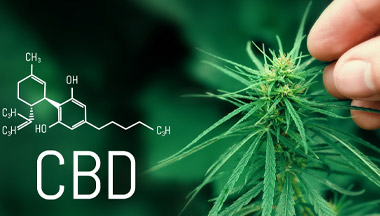 ONE of the CBD industry's leading figures fears it may not exist come April next year unless it is able to secure enough data to show CBD is safe.
Steve Moore, Strategic Counsel and Director at the Centre For Medicinal Cannabis, says the only way for the industry to proceed is to produce sufficient safety data to satisfy regulators.
He said: "This is absolutely fundamental to the future of the industry. There is no other way and the regulators are adamant this will have to happen.
"The bottom line is that this is a food safety assessment and, given what we are all living through at the moment, any deviation from safety standards means you cannot operate responsibly.
"At this stage it's not a matter of how it will be enforced, or whether it will be delayed as a result of Covid-19. The FSA (Food Standards Agency) is fixed and won't be deviated.
"Any business that thinks come April next year they'll be able to proceed as they are now is taking a negligent view."