ACI Submits Novel Foods Application to FSA on Behalf of CBD Safety Consortium
May 06th, 2021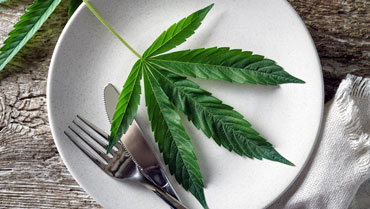 The Association for the Cannabinoid Industry (ACI) have submitted their novel food application on behalf of the members of our CBD Safety Study Consortium. This marks a pivotal milestone for the ACI, whose members have been diligently working to meet the compliance deadline set by the UK's Food Standards Agency (FSA).
"I am delighted to submit these dossiers on behalf of the ACI-ADSL CBD safety consortium and support an industry on the cusp of transitioning from a grey area to a fully legally compliant market," explains Dr Parveen Bhatarah, Regulatory and Compliance Associate, ACI who led this collective effort. "Well done to our consortium members who have delivered on the substantial data requirements that were asked of them. We're very pleased to lead the way to a sustainable cannabinoid industry."
Up until now there remained some fundamental unanswered questions regarding the safety of CBD for human consumption, including concerns raised by the Government's Committee on Toxicology (CoT).